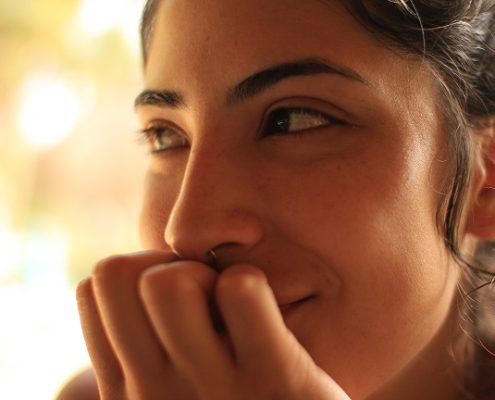 Biography
JULIANA DURÁN
(Bogotá, Colombia – 1992)
Art Residency Award / Studio One Toi Tu (2019 – 2020)
MFA / ELAM School of Fine Arts – first class honour (2017 – 2019)
Young Talents Scholarship / ICETEX, Ministerio de Cultura, Colombia (2016)
Bachelor in Visual Arts / Pontificia Universidad Javeriana, Colombia (2009 – 2014)
Colombian practising visual artist who came to New Zealand after receiving a scholarship to complete a Master in Fine Arts at ELAM, Auckland University. Former artist in residence at Studio One Toi Tu, Auckland (2019/2020).
Her work has been exhibited in independent spaces, contemporary art galleries and museums in her country of origin. Furthermore, during the extent of the degree, she participated in collective exhibitions in Projectspace, George Fraser Gallery, and ELAM building. Her thesis project "Four meters from my Pituitary" was exhibited in the Colombian consulate as part of the strengthening program between countries for 3 months.
The installations the artist present aim to explore the capabilities and particularities of the object as an organism, the color as an entity and space as a cosmos. With a strong graphic background, the experimental setups blur the limits between illustration, installation and relational art. Our relationship with place and space, social constructions around the sense of belonging, and the conception of home and the sacred are themes that prevail in the conversation of the author.